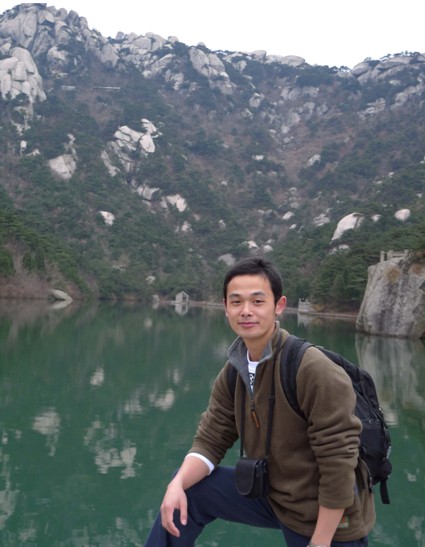 Li Hongchao
+86-13913951915 lihongchao@cpu.edu.cn, li.hongchao@gmail.com
Educational Background:
2009 - present
Doctoral candidate in Social and Administrative Pharmacy,
China Pharmaceutical University
2003-2006
M.S. in Pharmaceutics, China Pharmaceutical University
1999-2003
B.S. in Economics, China Pharmaceutical University
Professional Experiences
2006.07 – present
Lecturer, School of International Pharmaceutical Business,
China Pharmaceutical University
2013.05 - 2014.04
Visiting Scholar, Department of Clinical Epidemiology & Biostatistics, McMaster University
2004.10 – 2006.01
Research Fellow, China Center for Pharmacoecnomics and Outcomes Research, Peking University
Research Interests
Pharmacoeconomics/Health Technology Assessment/Health Policy Analysis
Selected Publications:
1.Gordon Guoen Liu, Zhaohui Dong, Jiuhong Wu, Hongchao Li, Jing Wu and Haijing Guan. 2015 China Guidelines for Pharmacoeconomic Evaluation and Manual [M]. Science Press, 2015, 01. Beijing
2.Xuejing Jin, Gordon Guoen Liu, Nan Luo, Hongchao Li, Haijing Guan and Feng Xie. Is bad living better than good death? Impact of demographic and cultural factors on health state preference [J]. Quality of Life Research. 2015 Available at:http://link.springer.com/article/10.1007%2Fs11136-015-1129-x
3.Hongchao Li, Xiaoxin Li and Feng Xie. Economic evaluation of bevacizumab versus ranibizumab in neovascular age-related macular degeneration [J]. Chinese Journal of ophthalmology. 2014, 50(6):426-33.
4.Hongchao Li, Changsheng Fan and Xuming Huang. Pharmacoeconomics Evaluation of Gefitinib in the Treatment of Advanced Non-Small Cell Lung Cancer [J]. Chinese Journal of New Drugs. 2012, 21(17):2077-85.
5.Hongchao Li, Fei Xu and Fan Wang. Cost-Effectiveness of Biphasic Insulin Aspart 30 Combined with Metformin in Patients with Type 2 Diabetes Mellitus [J]. Chinese Journal of New Drugs. 2011, 20(21):2163-70.