A delegation headed by Prof.Sam Sugiyama, vice president of Shujitsu University of Japan, visited our school from September 19 to September 20, 2016. They were well received by Shi Zhixiang, vice-director of International Affairs Office of CPU, Yu Guancong, secretary of CPC Committee of our school, Ding Jinxi, vice dean of our school.
During the meeting, Yu Guancong, on behalf of our school, extended warm welcome to the delegation, hoping further advancement and reinforcement of academic exchanges and mutual visits between two sides. Shi Zhixiang made a comprehensive introduction of CPU including history, general situation, distinguished alumni, research, international exchange, etc. Ding Jinxi introduced our school on such four aspects as history, teaching, research and international exchange. Prof. Sam Sugiyama made an introduction of Shujitsu University, bringing out proposals and expectations of bilateral cooperation.
Shujitsu University is a private university in Okayama, Japan. The predecessor of the school, women's school, was founded in 1904, and it was chartered as a junior college in 1953. In 1979 it became a four-year women's college. Adopting the present name in 2003, it became a co-ed college in 2004. The Website of Shujitsu University ishttp://www.shujitsu.ac.jp/.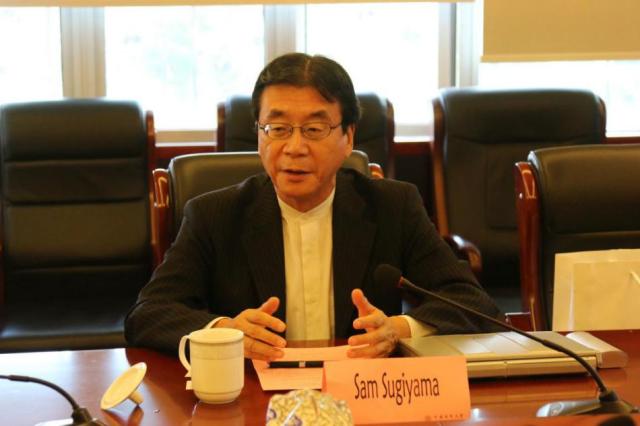 An Introduction of Shujitsu University by Prof. Sam Sugiyama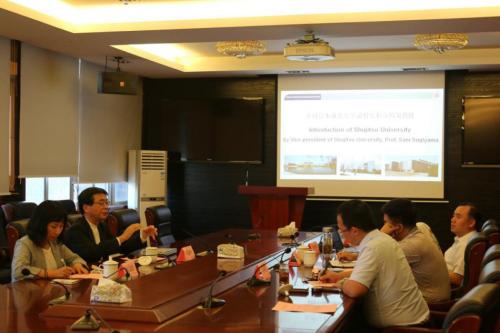 A Scene of the Meeting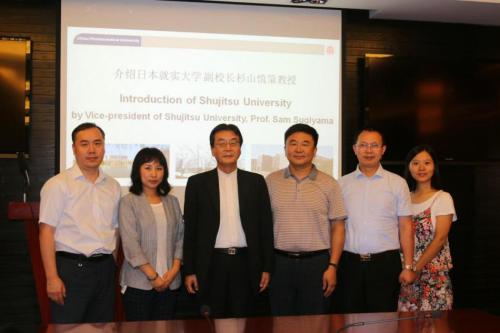 A Group Photo of Both Sides