On October 11, 2016, a delegation headed by Prof. Michael Stopford, vice chancellor of The University of Nebraska at Kearney(UNK) of USA, visited our school.
On the morning, Prof. Michael Stopford delivered a report titled "Corporate Reputation, Brand and Impact" in Auditorium 111 of our school.
On the afternoon, Prof. Michael Stopford , together with Prof. Yang Guoyu, held consultation with leaders of our school on the implementation of "Program 2+2 of Economics Major". Through discussion, both sides reached consensus of the program on such matters as courses, curriculum, exchanges of teachers, scholarship, overseas expenditure, exchange students . The attendants of our side are Prof. Ding Jinxi, vice dean of our school, Prof. Cao Yang, director of Department of Economics, Dr. Zhang Wenjie, Dr. Zhou Qian.
Since its foundation more than one hundred years ago, UNK has been adhering to the idea of constant innovation in educational undertaking. Through the visit, both sides have a deeper mutual understanding with substantial follow-up works in the pipeline.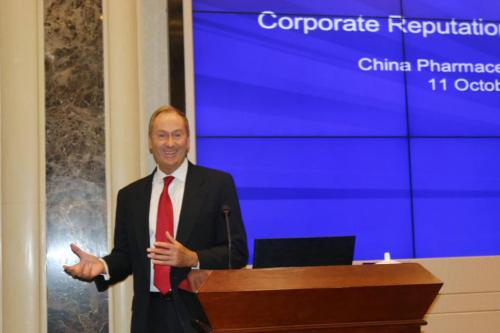 A Report by Prof. Michael Stopford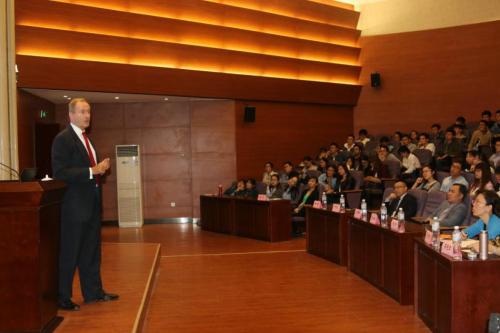 A Scene of the Symposium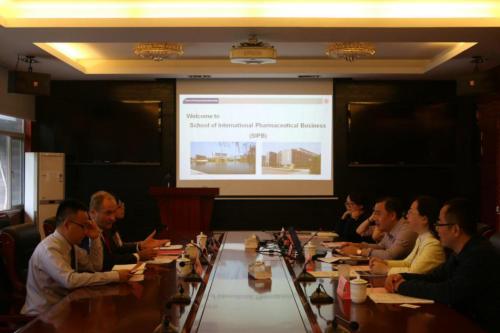 A Scene of the Consultation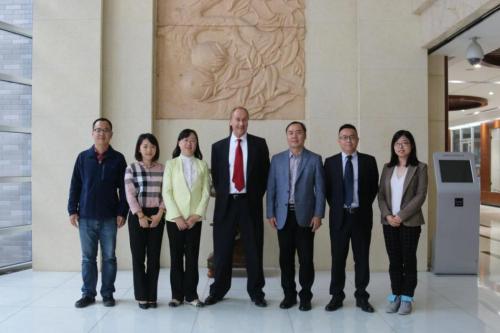 A Group Photo of Both Sides