At the invitation of our school, Prof. Ben A van Hout delivered a pharmacoeconomical report titled "Evidence and Reimbursement-A Balancing Act" in 111 Lecture Hall of Economics & Arts Building, CPU on the afternoon of November 2, 2017.
Ben A van Hout is a senior professor at The University of Sheffield, UK, and the chief scientist and founder of Pharmerit International, USA as well. He specializes in health economics with substantial contributions in methodology of pharmacoeconomical evaluation.
The symposium was attended by Dr. Gao Xin, executive director of Pharmerit International, USA, also a Grade-1994 graduate of our school; Prof. Ding Jinxi, vice dean of our school; Dr. Mao Ningying, director of Business Experiment Center of our school and a number of teachers and students of our school. The presider of the symposium was Dr. Li Hongchao, director of Department of International Trade of our school.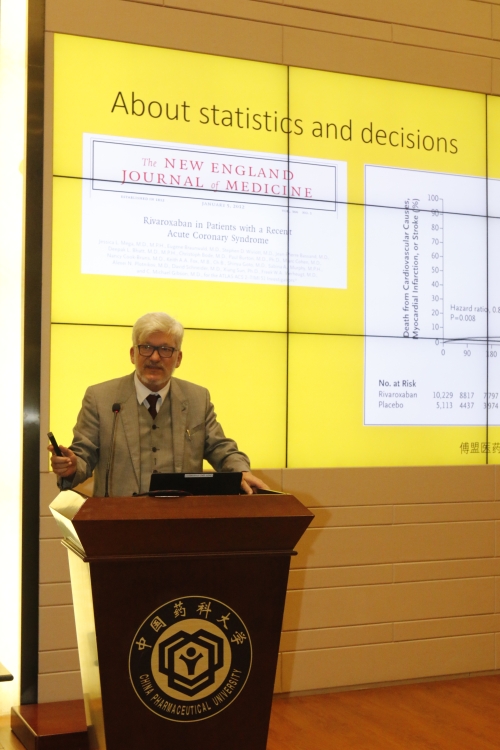 Report by Prof. Ben A van Hout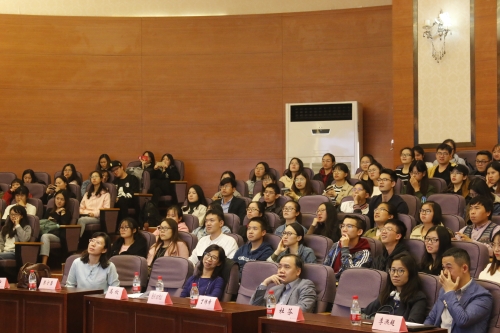 Scene of Symposium