On the afternoon of December 12, 2018, a pharmacoeconomical report, with the theme of "Responsiveness and Minimally Important Difference (MID): What, Why, and How", was delivered by Dr. Jin Xuejing, a postdoctoral fellow at the Alberta PROMs and EQ-5D Research and Support Unit, School of Public Health, University of Alberta (UA), Canada in Report Hall 111, Economics & Arts Building, Jiangning Campus, China Pharmaceutical University (CPU). After reporting, an interactive session was conducted between the reporter and the audience.
The symposium was presided over by Dr. Li Hongchao, head of Division of Health Economics, and attended by postgraduate students majoring in pharmacoeconomics in pursuit of master or doctor degree.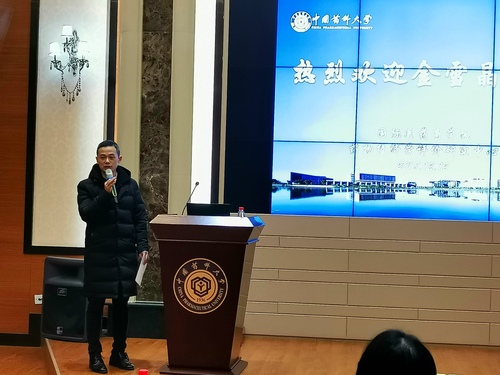 Dr. Li Hongchao presides over the symposium.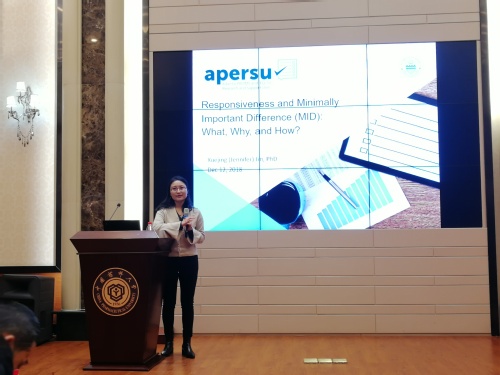 Dr. Jin Xuejing delivers the report.