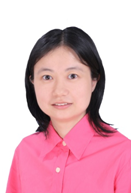 Yajiong (Lucky) Xue,Professor
Department of Management Information Systems College of Business
East Carolina University, USA
302 Slay Hall
Greenville, NC 27858-4353
252-737-1443


YAJIONG XUE is a professor and College of Business Fellow at East Carolina University. She completed her undergraduate study at School of International Pharmaceutical Business, China Pharmaceutical University in July, 1997. She received her Ph.D. from Auburn University, USA. Her research has appeared in Information Systems Research, Journal of Management Information Systems, MIS Quarterly, Journal of the AIS, Information Systems Journal, Journal of Strategic Information Systems, and others. Her research interests include information technology governance, strategic management of information technology, and health-care information systems.