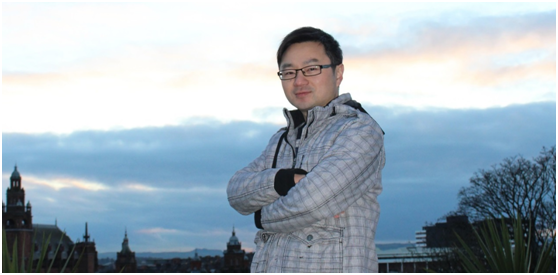 Doctoral researcher in management (International Business)
Adam Smith Business School, University of Glasgow,UK
Xiaofei Zhou graduated from School of International Pharmaceutical Business, China Pharmaceutical University in July, 1998. Since then, he had worked at Huadong Medicine Group of Hangzhou in charge of sales and marketing for 5 years. In 2003, he went to UK for MBA study in University of Lincoln. His dissertation was about 'Exploring Marketing Strategy of Traditional Chinese Medicine (TCM) in the UK', which was creative in this field. After graduation, Xiaofei Zhou had been a manager in China European Ltd (London), one of the largest TCM companies in Europe for over 5 years. He devotes himself to TCM promotion in western world.
Apart from improving internationalisation of Chinese medicine, Xiaofei Zhou also introduces foreign high-quality healthcare products and high-tech projects into China. He had been CEO of a medicine technology company in Hangzhou. As an international business consultant, Xiaofei Zhou serves as a business bridge between UK and China.
Xiaofei Zhou has also been involved in co-founding/administrating some cross-cultural and scientific communication organizations, such as ZJUKA (Zhejiang UK Association, vice president since 2009), CLSS-UK (Chinese Life Scientists Society in the UK), and CSSA-UK (Chinese Students and Scholars Association in the UK).
To explore knowledge on international business and management, Xiaofei Zhou started his Ph.D. study at University of Glasgow in 2014. His research focuses on social capital and knowledge transfer in international collaboration.